Introducing the Mirror Matrix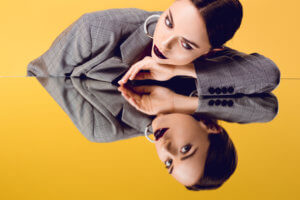 One of the main messages I've taught women for years in the kink space is that erotic dominance can take many styles and forms. So many women start out by thinking that dominance always has to look like an angry, leather-clad woman showing nothing but disdain for her partner.
But that's just one archetype to explore and only if it's attractive to you. In fact, there are so many other styles—The Nurturer, The Classy Lady, The Brat, The Traditionalist, The Provocateur, The Girl-Next-Door, The Amazon, The Siren, and many others— that may be more suitable, and therefore much more fun.
If you consider yourself someone who isn't very confident or isn't ready to embrace being a bitch, this concept is true for you too. Not all confidence needs to look the same either. All you have to do is replace the word domination with confidence, and the same message I've been teaching to kinksters for nearly two decades becomes applicable to any woman, anywhere.
I've created a system of archetypes that I call the Mirror Matrix to help you recognize the different ways confidence presents itself and to differentiate between toxic and healthy bitch behavior.
The Mirror Matrix includes the full spectrum of attitudes—both Toxic Bitches who exhibit negative, undesirable behaviors and Bold Badasses who are confident and independent women. No matter where you fall on any given day or in any given situation, it's all about how you see yourself in the mirror.
The Mirror Matrix is meant as a guide, to give you a tool along with language you can use to differentiate between Toxic and Bold behavior—and to help you get acquainted with your own self-perception.
There are nine archetypes total, including three Toxic Bitches and six Bold Badasses. The grid introduces you to each archetype on its own spectrum of intensity.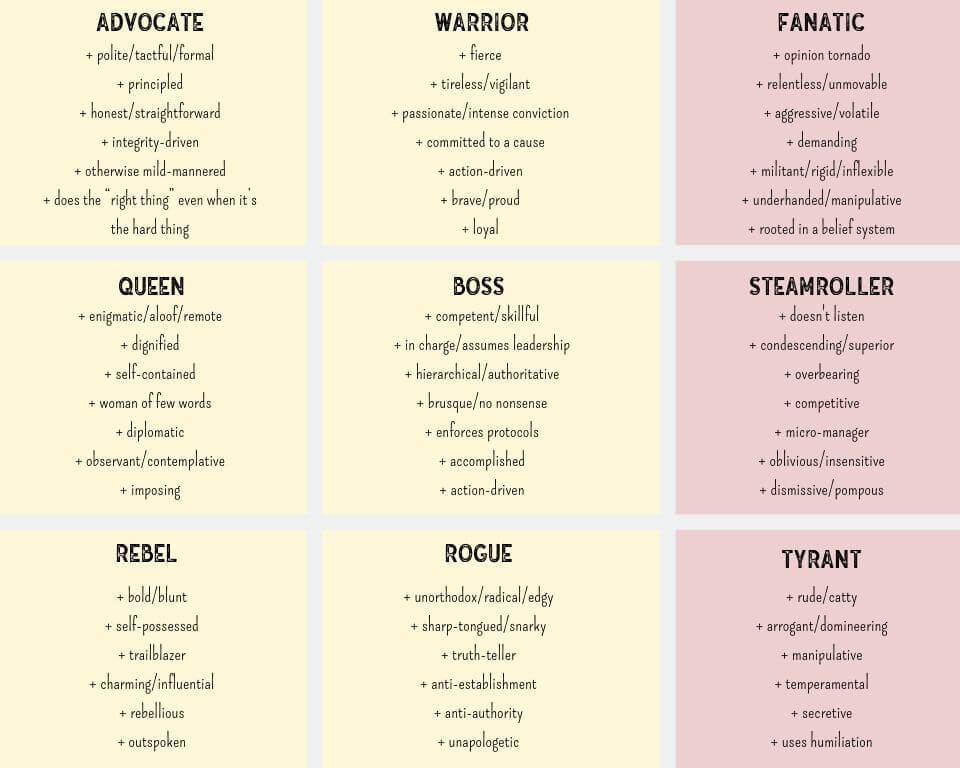 I'm going to go into each individual Mirror Matrix archetype more deeply in future blog posts, so for now take a look through the different personality traits of each archetypes and join the Ditch the Bitch Stigma Library for a complete profile for each archetype.
Want More info about the Mirror Matrix?
Sign up for the Ditch the Bitch Stigma Library for that & so much more!