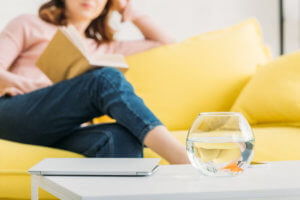 When you join my launch team…
You'll receive the opportunity to order the Kindle edition early at a dramatically discounted rate.

You'll be asked to leave a review in the first 72 hours after purchasing the book.
I have been building the Bitch Stigma community since 2016 and have been developing these concepts and strategies for decades. This book is a quick-reference guide of these best practices in an easy-to-read fun and interactive way. I think you'll find it very helpful as you pursue your personal and professional goals of increasing your unique confidence and communicating your needs clearly.
*What do launch team members do? To reach best-seller status, the goal is to have as many "verified purchase reviews" on Amazon as possible. My goal is 50+ reviews in the first few days.
You don't need Kindle to do this as you can view the ebook on a Kindle app or even online. 
There are lots of other ways to support this book launch being successful (more details coming soon), but this alone would be tremendously helpful. I can't wait to hear what resonates with you in this book.
Reviews don't need to be longer than 2-4 sentences. 
Thanks in advance,
Kali
Interested in joining my launch team? Email me – Kali @ BitchStigma dot com
Here's what folks are saying so far:
Ditch the Bitch Stigma: Embrace Your Inner Badass! keeps its promise to provide "a new approach to old problems." Even if the term 'bitch' doesn't naturally resonate with you, you will have a whole new level of understanding and appreciation for it after reading this book. It is well-written, original, and insightful. In a very candid, helpful, and down-to-earth way, Ditch the Bitch Stigma inspires action. In particular, I especially appreciate the tactical tips on how to start saying no, stop saying sorry, and improve communication in so many other ways as well. It's advice that everyone can use. More than a self-help book or a workbook, it's a work of art. Ideally, it's a movement. Let's hope so."  – Charlene DeCesare
While bitch isn't a word I've been entirely comfortable with, Kali's definition is certainly something more of us need to choose! She speaks to the piece in all of us that, if we are brave enough to integrate, will help us make our biggest contributions, form our healthiest relationships, and show up with the most sincere self-love. I don't think anyone can read this powerful book without waking up something beautiful that is longing to be expressed." – Shasta Nelson – friendship expert, keynote speaker, and author of Frientimacy: How to Deepen Friendships for Lifelong Health and Happiness
A super fun, articulate book that gives the middle finger to societal expectations placed on women. Highly encouraged for anyone trying to navigate a man's world with courage, integrity, and humor. Loved the inclusion of diverse genders as a lot of this is universal!" – Hunter Rook, Author of the Gender Book